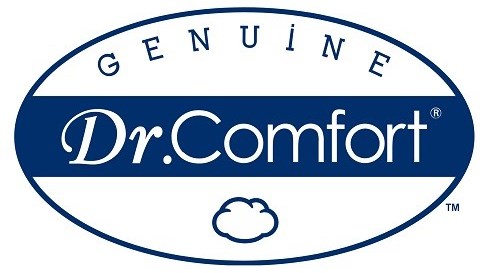 Dr. Comfort
Dr Comfort by DJO global is a worldwide leading brand in diabetic footwear. Dr Comfort provide footwear that is comfortable, stylish and quality for those with diabetes, bunions, hammer toes, heel pain and arthritis. They're footwear is also appropriate for those whose foot shape makes it hard to buy proper fitting footwear – wide feet, narrow feet, swollen ankles and even those post trauma/surgery.
Dr Comfort gather the latest technology and shoe designers to create the best footwear appropriate for those living with diabetes or other foot conditions which affect their day to day life. The footwear is lightweight, seamless and is available in a variety of sizes, widths, depth fittings, different fastening mechanism and styles.
Sydney Foot Clinic is a registered organisation with the NDIS and can prescribe medical grade footwear for those clients that are suitable.
Call one of the clinics and we will measure your feet and go through the most appropriate Dr Comfort shoe available for you.