What is a plantar wart?
Plantar Warts, clinically known as Verruca, are skin infections caused by the Human Papilloma Virus (HPV). The wart lesions often cause hard and painful thickened lesions usually on the sole of the foot. The virus is often contracted from communal areas that combine bare feet and moist surfaces, such as gyms, swimming pools and public bathrooms. Once contracted, the virus stays in your system for your lifetime and may present again without no warning.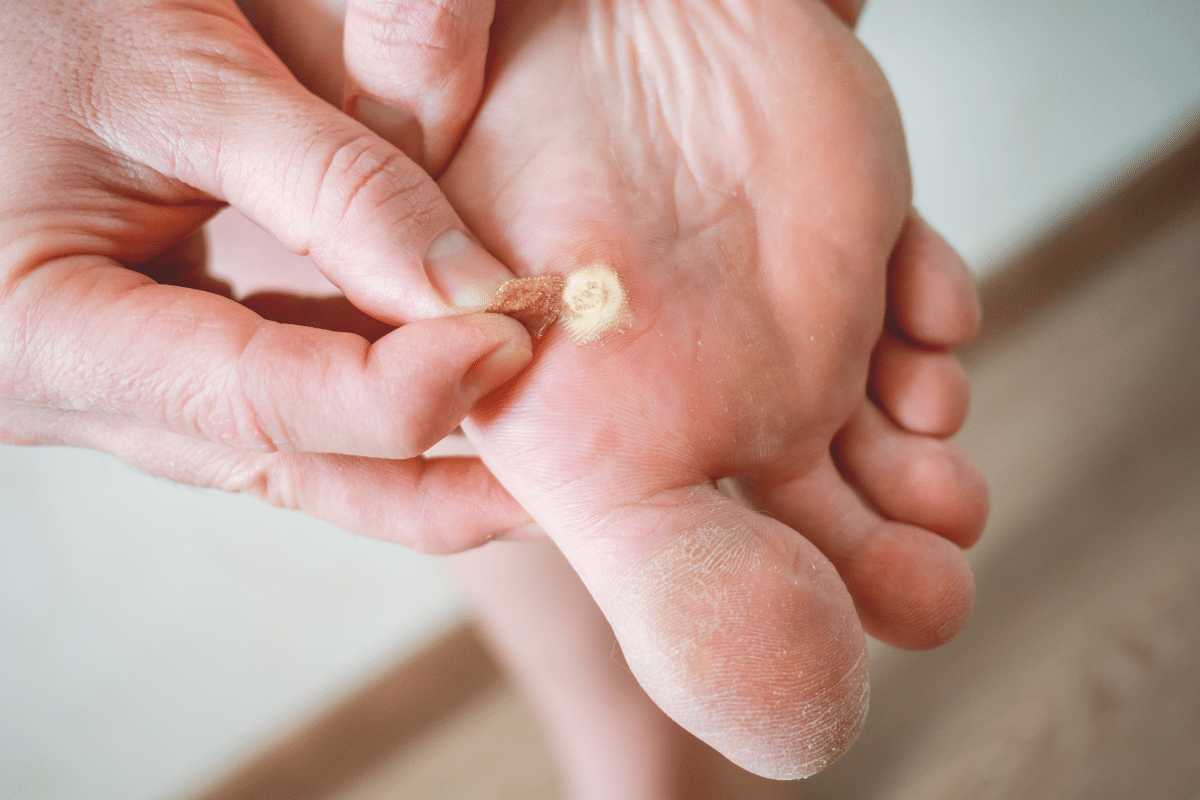 What you might normally complain off?
Plantar warts often make running, jumping, and even walking, uncomfortable because they press inwards on the sensitive nerves of the skin. It is not uncommon that the wart lesion does not cause pain however normally direct pressure, squeezing, or irritation from footwear will elicit pain.
How is it treated?
Warts should be treated if they are spreading (either elsewhere on your foot or to other members of the family), unsightly, or continue to be painful. Unfortunately, 'over the counter' preparations are sometimes unsuccessful due to their deeper and calluses-over formation. At Sydney Foot Clinic some of the treatments used for Plantar Warts are;
Debridement of the verrucae.
Application of a mild acid (e.g., salicylic acid) to the wart over the course of several weeks (2-3 times). This destroys the viral/infected cells.
Application of a stronger acid.
Wart curettage (excision) – this is performed if there have been multiple failed treatments to remove the wart.
Call our Moorebank office on (02) 96016886 to arrange an appointment to help you with your plantar warts.
Sydney Foot clinic is servicing Sydney Foot Clinic services all surrounding areas including
Moorebank
Chipping Norton
Holsworthy
Liverpool
Milperra
Georges Fair
Hammondville
 Wattle Grove
Revesby
Condell Park
Lurnea
Cartwright
Miller
Mount Pritchard
Ashcroft
Casula
Prestons
Hoxton Park
Edmenson Park